ABOUT US
Charlie Johnson Builder, one of Lake County's building pioneers, was known not only for his innovative designs, but for his ability to build beautiful homes at affordable prices. Charlie Johnson started his career designing the first guided missiles for the NACA (now NASA) during World War II. He designed some of Lake County's iconic buildings including the "Surfside Six" houseboat on Lake Eustis, located at the entrance to Tavares.
In 1980 Charlie Johnson passed the business to his daughter, Cheryl Johnson Ludecke and son-in-law Carl Ludecke. Cheryl, an award winning designer and Carl a licensed building contractor have grown the business into what it is today. Kristin Beall, their daughter is also a licensed contractor. With more than 3000 houses built throughout Central Florida, they specialize in custom homes at any size and on-your-lot construction.
Charlie Johnson Builder brings a unique perspective to construction and design by combining storm safety, energy efficiency and green building concepts in affordable custom housing. Over the past 60 years CJB has won numerous building and design awards. A focus on safe, affordable housing has led them to be one of the only builders in central Florida to include features such as NSSA (National Storm Shelter Association) certified safe rooms and IBHS (Institute for Safe Living) certifications on home designs and construction. Their Fortified, for safer living®️ home, won both the Parade of Homes and the coveted Aurora Award, for the best home between $200,000-$300,000 in the Southeast.
Charlie Johnson Builder:
A Family Tradition of Building Beautiful Homes!
Carl Ludecke
VP/LIC. Building Contractor/Broker   (CBC 0221054)
Carl Ludecke has been recognized as Florida's Builder of the Year by the Florida Home Builders Association as well as the Central Florida Mortgage Banker's Association. He is a three time past president of the Lake County HBA, and a permanent member of their Board of Directors. Carl has served as a member of the National Home Builders Association Board of Directors, and member of the National Affordable Housing Committee for 20 years. On the state level he has a member of the Affordable Housing Committee, Political Action Committee, Nominating Committee and currently is the co-vice chairman of the Research Review and Advisory Committee specializing in septic tank issues for the Florida Department of Health. Carl is currently the vice chair of the Lake County Affordable Housing Committee and served for 14 years on the Lake County Board of Adjustments. Carl graduated from Notre Dame with a degree in economics then served as a Captain in the United States Marine Corp. Carl served in Vietnam and is the Commander of the local American Legion Post 21.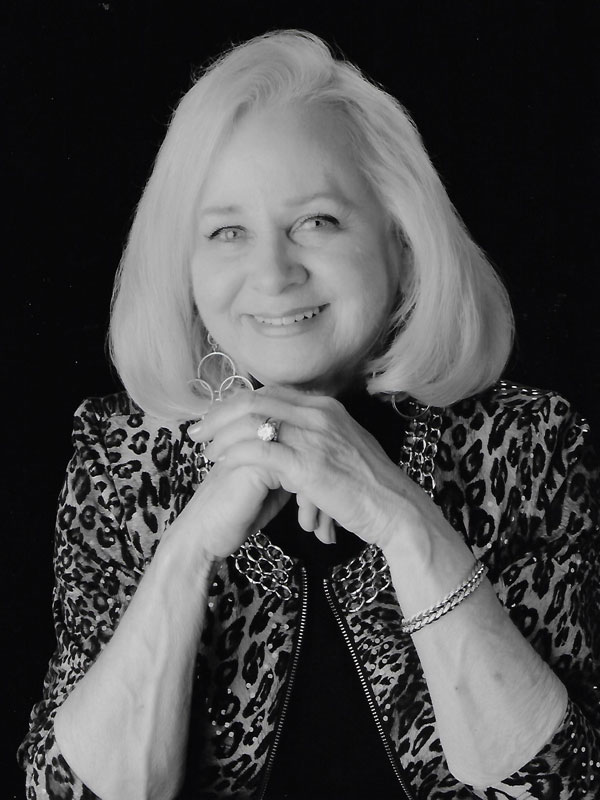 Cheryl Johnson-Ludecke
President/Broker
Cheryl creates all the home designs at CHARLIE JOHNSON BUILDER. Her innovative floor plans have won the coveted Aurora Award twice and her designs have won many Parade of Homes as well. She personally works with the Architectural team to bring our homeowner's dreams and ideas to fruition as she oversees all designs and sales at CHARLIE JOHNSON BUILDER. She grew up watching CHARLIE JOHNSON himself design unique and outstanding homes as well as specialty commercial properties. She has created an environment where homeowners can have the choice of hundreds of floor plans and has made CHARLIE JOHNSON BUILDER a place where every home, no matter how big… or how small, is a CUSTOM HOME and can be perfectly customized to fit the homeowner's personal life style.
Kristin Beall Ludecke
VP/Lic Building Contractor CBC 058928
Kristin completed her Bachelors Degree at Stetson University and holds a Master Degree from the University of Central Florida. Kristin has been a licensed contractor since 1998 and is a sought after home improvement expert and speaker. As a result, she has been seen on Inside Edition, ABC's Good Morning America, NBC's TODAY Show, The Early Show on CBS, FOX Business News, the Weather Channel, DIY, HGTVPro, and in The New York Times, International Herald Tribune, and BUILDER Magazine to name a few. Kristin spent over a year as the Contract-Her on the nationally syndicated morning television show The Daily Buzz, giving homeowners the tricks of the trade in home maintenance, repair, and design. She was the Host and Executive Producer of 'New Homes and Neighborhoods' FOX 35 Orlando, and 'Home Talk TV' on WRDQ TV-27 from 2002-2007. She was selected by Florida Trend Magazine as a 'Rising Star in Business' and in 2011, Kristin was appointed by Florida Governor Rick Scott as a board member of the Construction Industry Licensing Board which oversees the licensing and discpiline of the 50000 contractors in state of Florida. She served until 2013.
Charlie Johnson's legacy continues as our family builds beautiful homes for family's like yours! Let our experience work for you!
The Story Behind Charlie Johnson Builder's
Unique Billboard

When Charlie Johnson came to Lake County in 1958, he was just beginning his building business. He wanted to be known for quality, affordable homes and began building his own designs one house at a time. He spent many hours designing and drawing his homes and was a talented craftsman as well, initially building his own cabinets as he first embarked on a building career. If you hadn't heard of Charlie Johnson, you soon would. Charlie Johnson became a "household word" in Central Florida, building new homes in every corner of Lake County and beyond. The unique "Surfside Six" Houseboat was designed and built by Charlie Johnson in 1963 as well and still stands above the waters of Lake Eustis on Highway 441 in Tavares. Charlie's favorite slogan was "We have a sharp pencil". It was often said, "Charlie can design and build anything!"
So when Charlie Johnson turned the business over to his daughter, Cheryl Johnson Ludecke and his son-in-law Carl Ludecke in 1980, they wanted to continue his legacy . . . and his slogan. So they built a billboard which was a tribute to his hard work and his determination to build quality, affordable homes. Cheryl inherited Charlie's unique imagination and so the Pencil Billboard was built for Charlie and has become an iconic structure in Lake County. People come from miles around to see the giant Pencil Billboard. People bring their children to take pictures with it, and through the years, it has become a destination for Scavenger Hunts, curiosity seekers, and people visiting Mt. Dora. Often people come in to Charlie Johnson Builder's office just to hear the story of the unique Billboard.